Financial
Arthur Andersen Corporate Finance
Axiom Finance Group
BDO Chartered Accountants
Bendigo Bank Ltd.
BT Corporate Finance
Commonwealth Bank of Australia
Continental Venture Capital Ltd.
e-Opportunity (New Zealand)
Grant Thornton (Melbourne)
Macquarie Bank Ltd.
Mercantile Mutual
Meriton Apartments Ltd.
Metway Bank
National Australia Bank
Perron Group
Pratt Industries
Premier Investments
PricewaterhouseCoopers (Melbourne, Auckland)
St. George Bank
Westpac Corporate Finance
Wide Bay Capricorn Building Society Ltd.

Mechanical
Advanced Engine Components Ltd.
Barrack Technologies Pty. Ltd.
BHP Engineering
Collins Motor Corp.
CMC Power Systems
Environmental Clean Technologies Ltd.
Imtech Pty. Ltd.
Jetflote Pty. Ltd.
Minproc Engineers P/L
Nissan Casting Australia Pty. Ltd.
Orbital Engine Company (Australia) Pty. Ltd.
Technology Licensing Ltd.
Tetley Manufacturing


Government
Department of Agriculture and Rural Affairs (Victoria)
Department of Manufacturing and Industry Development (Victoria)
Economic Development Authority (South Australia)
JETRO (Japan External Trade Org.)
Queensland Department of Primary Industries
The Government of South Australia (Department of Agriculture)

Legal
Barker Gosling Legal Group
Blake Dawson & Waldron (CSIRO Corporate)
Clayton Utz
Experts Direct
Freehills (CSIRO Corporate)
Slater & Gordon

Energy
Advanced Energy Systems
Alinta
Australian Inland Energy and Water
Ceramic Fuel Cell Ltd.
CRC Power Generation from Low Rank Coal
Dyesol Ltd.
Finavera (Ireland)
Freestyle Technology
Midwest Biodiesel
New Horizon Energy Ltd.
Pacific Solar Pty. Ltd. (now CSG Solar AG)
Sustainable Technologies Aust
United Energy Ltd.

Other
Centro Properties
Ettamogah Entertainment
FM Global
Lipman Pty. Ltd.
Meydan
RACWA
Television & Media Services (Val Morgan & Global Television)


Information
Technology
Communications
Adacel Technologies
Austek Microsystems Inc. (US)
Australian Artificial Intelligence Institute
Australian Computing and
Communications Institute
CircleCom (Singapore)
Computronics Corporation
Continuum/PAXUS
CPS Systems Pty. Ltd.
Daronmont Technologies
Datacraft Manufacturing Ltd.
Datek Sdn Bhd (Malaysia)
Electro Optic Systems
Ellex Medical Lasers
ERG Ltd.
First Semiconductor Pte. Ltd. (Singapore)
Freestyle Technology
GIO (UNISYS)
IBM Australia
iWebgate
Magellan Technology
MBE Technology Pty. Ltd. (Singapore)
MIP-Management Information Principles
mNet Corporation
Moldflow P/L
MYOB Ltd.
My Rewards International
Pacific Semiconductor Pty. Ltd.
Quantum Precision
Redflex Holdings Ltd.
Scantech Ltd.
Selector Group (New Zealand)
Solace Ltd.
Tele IP
Visible Voice Pty. Ltd.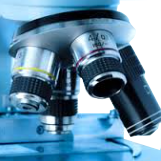 Life Sciences
Advanced Ocular Systems Ltd.
Agriculture Victoria Services P/L
Bresagen Limited
Brown Brothers
Florigene Ltd.
Genetic Technologies Ltd.
Glutagen
Gradipore Ltd.
Marubeni Corporation (Japan)
Meat Research Corporation
Medical Monitors Pty. Ltd.
Medihelp
Micromedical Industries Ltd.
Millhouse IAG
MVR Corp. (Japan)
Nippon Kokan KK (Japan)
NuSep Ltd
Peptide Technology
PrIME Biologics Pty Ltd
Southern Choice
Stirling Products
The Fred Hollows Foundation
Vinvestments Ltd.


Research
Austin Research Institute
Child Health Research Institute (Adelaide)
Lions Eye Institute (Perth)
Monash University
Montech Pty. Ltd.
Strategic Research Foundation
St. Vincent's Hospital (Melbourne)
St. Vincent's Hospital (Sydney) - Garvan Institute of Medical Research
Uniquest Ltd.
Victoria University of Technology